Home Learning
At Callington Community College, home learning is an integral part of every child's education; it helps to consolidate the learning that has taken place in the classroom and gives students the opportunity to develop independence in their learning and research skills. Home learning also gives parents and carers the opportunity to be an active participant in their child's education through supporting and guiding them as they complete each task.
Teachers will set home learning using the online home learning platform Show My Homework. Show My Homework can be accessed by clicking here. Parents and students are encouraged to download the Show My Homework App to keep track of when home learning tasks have been set and when they are due.
Each home learning task will be carefully designed by the class teacher to ensure that it is appropriate, challenging and accessible for all students. Students will always be given enough time to complete their home learning tasks, enabling them to seek help and advice from their teacher if they need it. Home learning tasks will be varied and aspirational and will encourage students to think critically and creatively about their learning.
Home learning activities will include (but are not limited to):
Short or long answer questions or pieces of writing
Project based learning
E-Learning, e.g. via Kerboodle, Sparx or other web-based platforms
Learning key vocabulary
Developing coursework (if applicable)
Making a model
READING: an invaluable support to learning
Report writing
Research
Spellings
Exam practice
Revision
Simple experiments
Teaching parent(s)/ carer(s) what has been studied at school
Virtual visit to an art gallery or museum
Below is a guide for home learning frequency for each subject area:
Year 7
Home learning will be set according to the timetable below. Tasks should take no longer than 45 minutes and will always be due in on the day shown: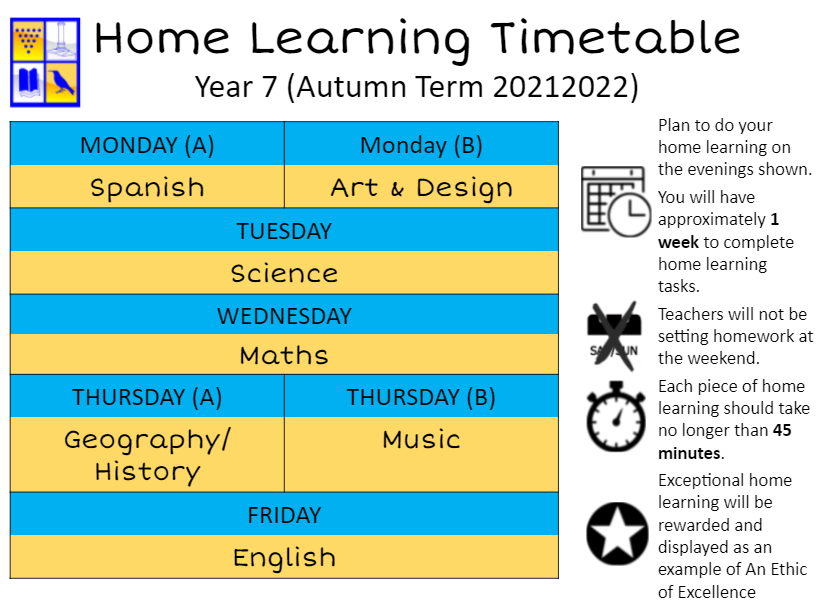 Year 8 - Year 11
Subjects which see classes once or twice per week
One piece of work for every 2 or 3 hours of lessons
Subjects which see classes once per fortnight
One piece of work per half term
Core subjects (6,7,8 hours per fortnight)
One piece of home learning per week (45 mins max)
GCSE Combined Science (2 GCSEs)
1 per week from each teacher, but max 15 mins because there are 3 teachers
GCSE Separate Sciences (3 GCSEs)
1 per week from each teacher, but max 25 mins because there are 3 teachers
Students will not be set home learning for the following subjects in year 10 or 11: PSHE, RE, Belief & Ethics and Core PE.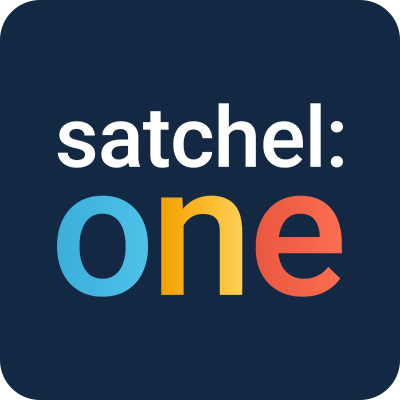 Show my Homework (Satchel One) has been launched at Callington Community College to support your child's organisation, time-management and to help them to keep on top of their workload.
Show My Homework (Satchel One) is an online tool that enables both students and parents/carers to keep track of homework. It allows you to see the details of the tasks your child has been set, all of their deadlines, and their submission status and grades. This system gives you greater visibility into the homework we set.
You can access your Show My Homework (Satchel One) account by clicking here.
Parents and carers can also download the Show My Homework (Satchel One) app by searching for 'Satchel One' in the App/Play Store on your mobile device. You will then be sent push notifications to let you know what homework is due. You will also be notified of grades, overdue homework along with College announcements and events.
If you require any help logging in to Show My Homework (Satchel One), please complete the Support form here.