Cultural Capital
My Journey, My Story
At Callington Community College, students can develop skills, ideas and hobbies that will help them in school and throughout their life. My Journey, My Story and The Journey Awards are a way for students to try new things and recognise and talk about their strengths with confidence and passion. We value every opportunity to take on challenges and learn something new.
Developing Cultural Capital through My Journey, My Story
Cultural Capital can be thought of as an imaginary 'suitcase' of all of experiences children have outside of the classroom through people they know, new people they meet, places they visit, books they read, hobbies they pursue and so much more. The more children have in their suitcase, the more creative and involved they can be in the classroom as they will be able to draw from a wider range of experiences.
Journey Maps
Each road map shows the opportunities students in each year group have throughout the year to support their learning and development. Click on the links below this image for specific year group Journey Maps.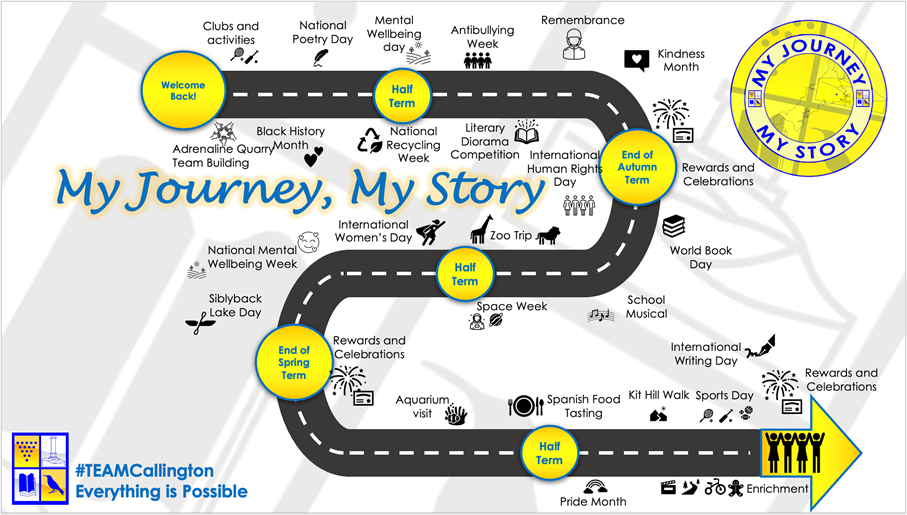 Year 8 Journey Map
Click on the image to open as a PDF file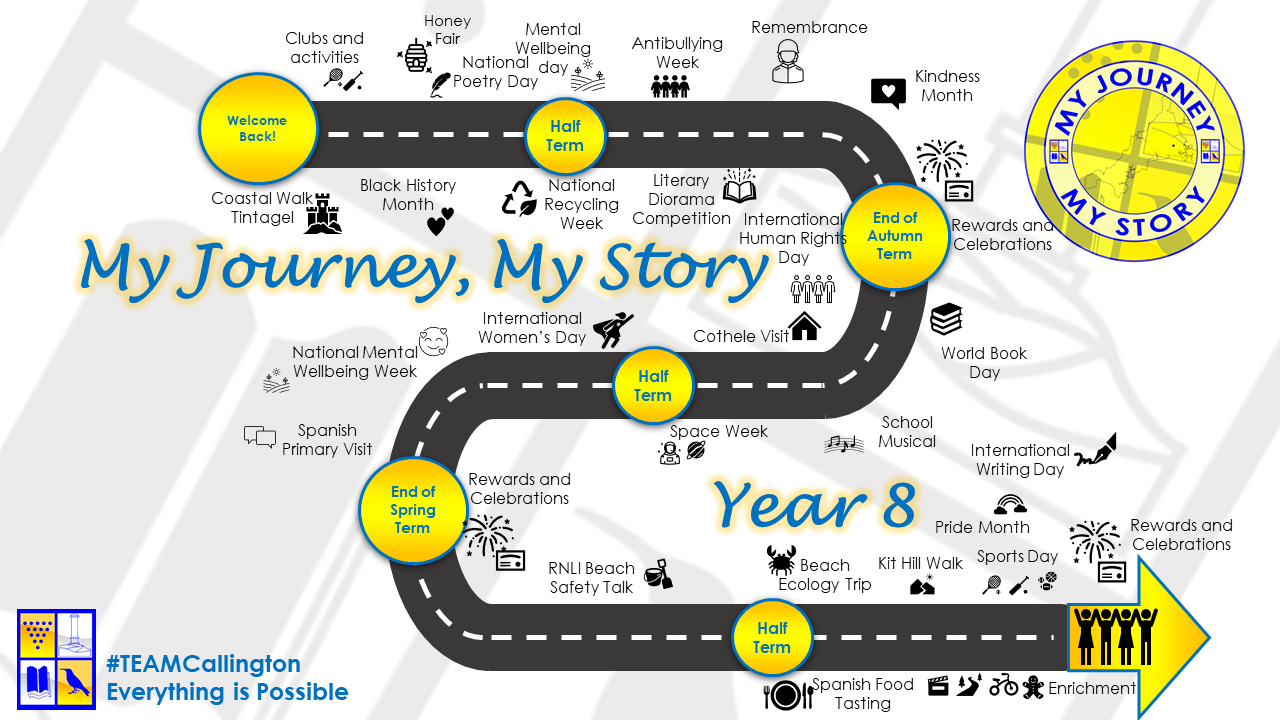 Year 9 Journey Map
Year 10 Journey Map
Year 11 Journey Map
The Journey Awards
Students can achieve a Journey Award by completing challenges in one of six key areas: Heritage, wellbeing, discovery, creativity, community, and mindfulness. These awards will recognise students' efforts to experience new challenges outside of the classroom and develop new skills. Students are encouraged to complete each task with friends, family members, on their own or even with their teachers and tutors!
Click on the links below for the Journey Award Challenges for each year group.