Eva secures U16 British Champion title!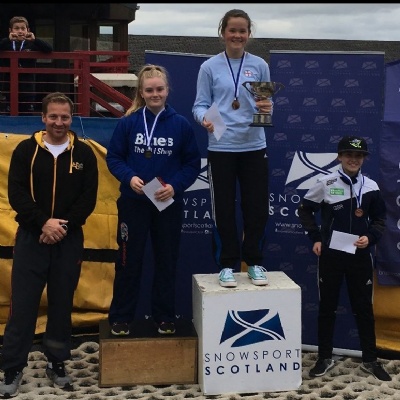 Callington skier Eva Pascoe secures 1st place podiums for the GBR Series, the Welsh Championships and the British Outdoor Artificial Slalom Ski Championship 2017.
Representing Torquay and South Wales based Dragons Ski Racing Clubs, Eva has travelled the length and breadth of the country throughout the 2017 season to achieve great results. Competing in five GBR Series races at Gloucester, Pontypool and Pendle, Eva achieved 1st place podiums in her U16 age category in all but one of the races; achieving the Series U16 title together with joint 1st Overall Female on points. The GBR Series represents the highest competition outside of the National Championships. Selected on the basis of her national seeding, Eva has also enjoyed representing Snowsport England as a National Snowsport Ambassador and England squad member throughout this season. Eva travelled to Manchester for the British Indoor Slalom Championships but narrowly missed out on the U16 title by just 0.5 seconds, achieving 2nd U16 and 4th Overall Female.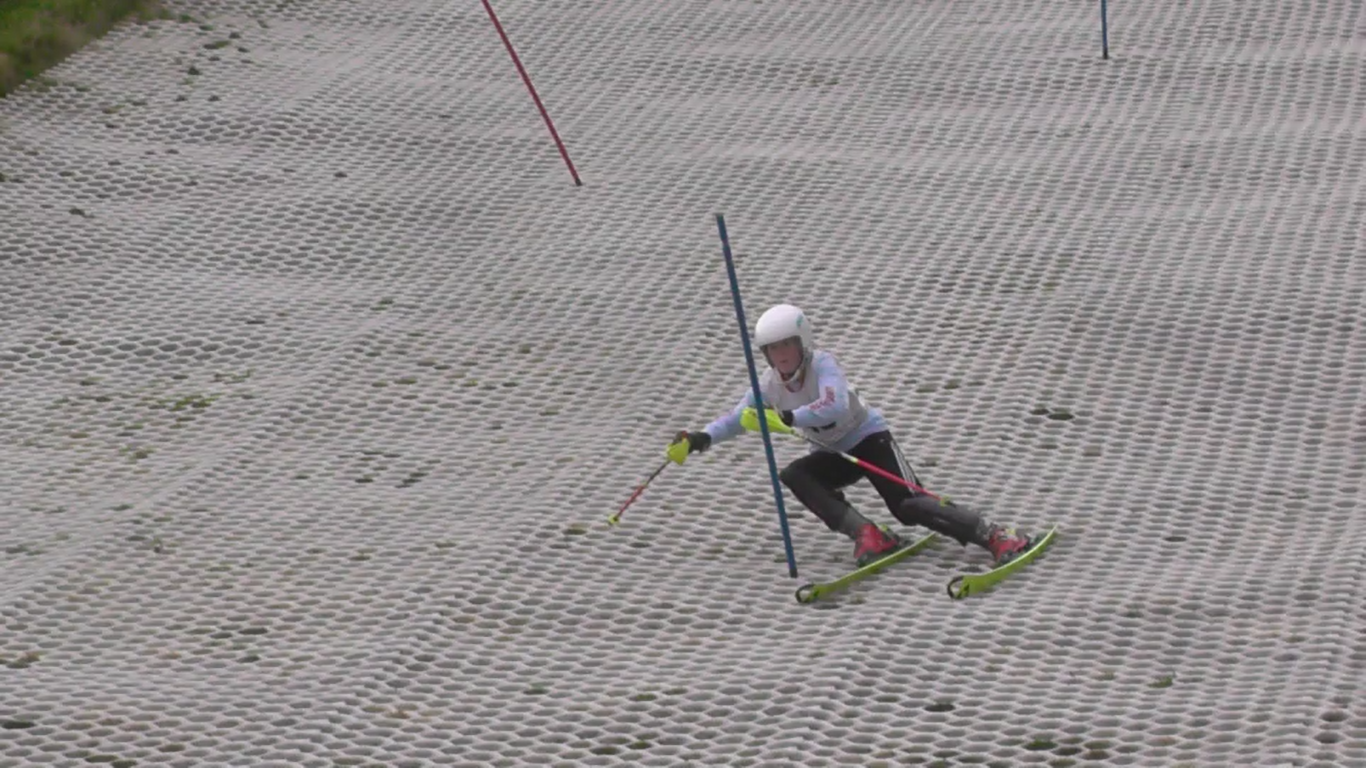 In recent weeks, travelling to Pontypool for the Welsh Championships and to Edinburgh last weekend for the British Outdoor Artificial Slope Slalom Championships, Eva recorded 1st place podiums at both events.
Eva said, 'Travelling to Hillend I was a little apprehensive about the steepness and speed of the slope, it really is like no other slope in the UK. All of the top female racers were at the race so competition was tough, together with the added challenge of the terrain, it was always going to be psychologically demanding. Standing on the top step of the podium at the end of the day and receiving the trophy from Alain Baxter was just such an achievement and to have done it at Hillend makes it even more special. I am so grateful for all the support and encouragement I have had from a number of people here in the South West but also from my coaches in Wales'.
Eva now looks forward to training and competion in the Alps this winter.