Year 7 students rebuild 'dug outs'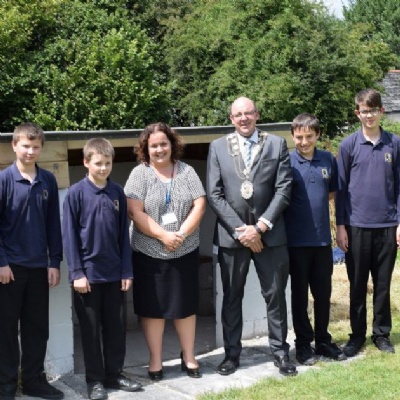 A team of Year 7 boys from Callington Community College recently renovated the football dug outs on the second team pitch at Callington Town FC, after they had been vandalised earlier this year.
The boys, all aged 11 and 12, volunteered to use their 'Challenge Week' to re-lay the block walls, construct a new roof, fix the benches and paint the outsides, returning the two dug outs to their former glory.
Working in the scorching heat, gusty wind and driving rain, the students never gave up until the job was finished!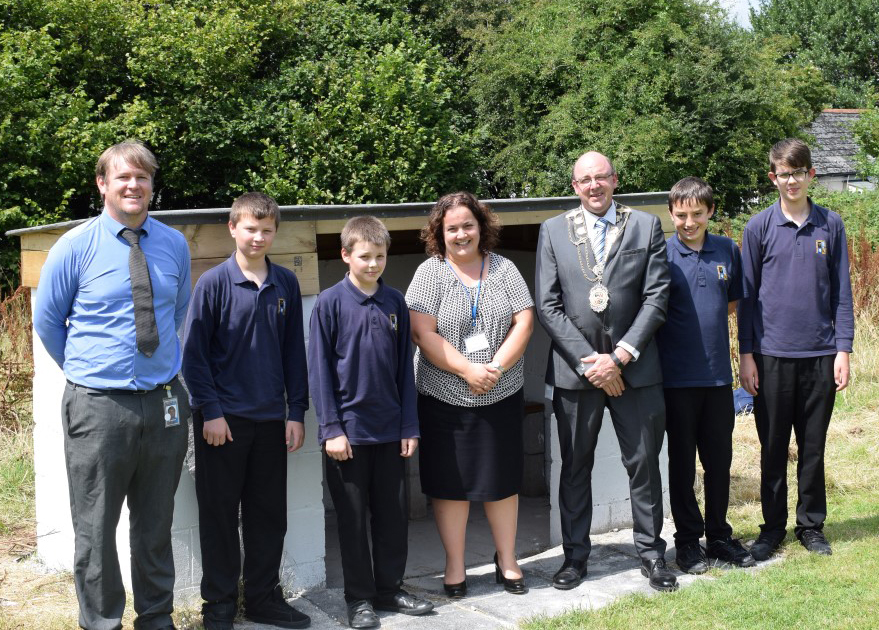 A very proud Mr Biddle (Head of Construction and DT) supervised and instructed the boys throughout. He said "The boys worked extremely hard and their efforts were well appreciated by the local football club. The finished job was superb and the boys can all take pride in how they served their local community in producing an excellent outcome with all first-time learnt skills".