Callington Claim Top Spots in Every Class!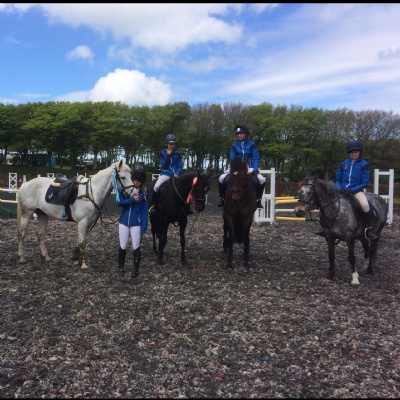 Fabulous results once again for Callington in Bristish Showjumping Just for Schools Competition on 14 May!
In a day that was packed full of thrills and spills, only Callington went through to the jump off in the 70cm class with the Sparklers (Megan/Kestrel, Tegan/Foalie, Olivia/Lady, Tilly/Beanie) claiming the win and the Crackers (Charlotte/Murphy, Beth/Jack, Tegan/Charlie, Megan/Amber) coming a close second . Tilly and Beanie took the purple sash for the fastest individual with Beth and Jack jumping a very fast second, followed by Tegan and Foalie 3rd and Charlotte and Murphy finishing 5th. Olivia and Lady and Tegan and Charlie also produced lovely double clears.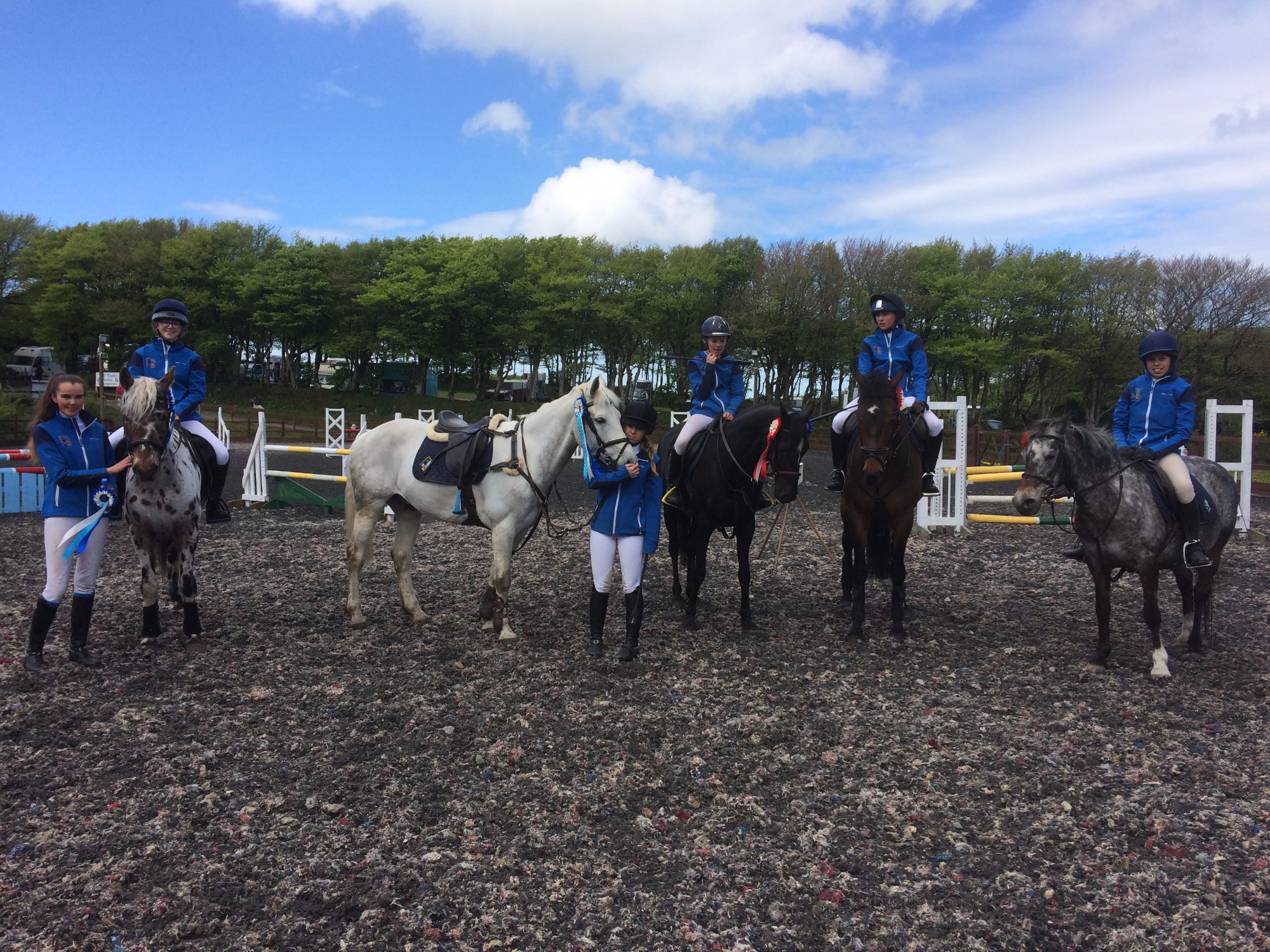 The 80cm class proved to be more challenging but all three teams went through to the jump off and the Rockets (Tegan/Foalie, Thea/Theo, Charlotte/Murphy, Tilly/Jeeta) took the win. The Sparklers (Beth/Jack, Olivia/Lady, Kathryn/Magic, Tilly/Beanie) finished second and the Comets (Tilly/Bella, Charlotte/Fiddy, Megan/Kestrel, Annelie/Lottie) finished 3rd. Tilly took the purple sash on Bella and was placed 4th on Jeeta with Annelie and Lottie finishing 5th. Both Kathryn and Magic and Tegan and Foalie finished double clear.
Again, only Callington went clear to jump off in the 90 class. The Comets (Issy/Sammy, Poppy/Fudge, Annelie/Lottie, Tilly/Bella) took the top spot with the Flares (Tilly/Jeeta, Kathryn/Magic, Charlotte/Fiddy, Thea/Theo) in second place (result subject to verification). Tilly and Jeeta were the 3rd fastest with Kathryn and Magic who jumped so huge nearly launching Kathryn into orbit came 5th.
Poppy and Fudge went on to jump the meter and was the only rider to go clear.
Today's results will boost Callington's position in the national league standing across all three heights. With only three rounds left, the National Championships at Stoneleigh are a step closer.