Summer Spectacular!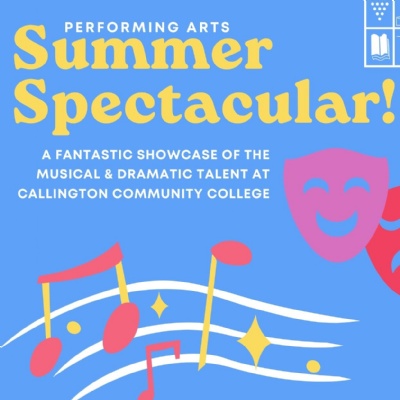 It is our pleasure to invite you to our first concert/show at Callington Community College since COVID! It's set to be a fantastic evening showcasing many of our wonderfully talented students.
Featuring solo performances, bands, choir, songs and scenes from several stage musicals - there's something for everyone!
Tickets are available now from www.ticketsource.co.uk/callington.