Sixth Form Students learn about staff careers before they worked in a school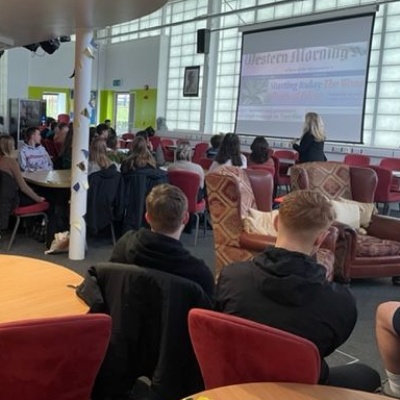 It's National Careers Week!
Callington Sixth Form students have been enjoying learning about staff careers before working in a school. Highlights have included stories of meeting members of the Royal Family, working abroad, and running a business! Every speaker has given the message: TAKE THE OPPORTUNITIES THAT LIFE PRESENTS!