Geography Top Trumps is a winner!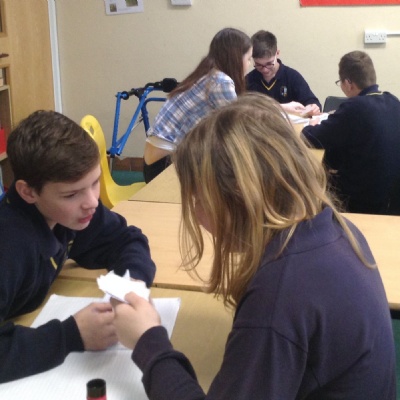 The Year 8 Focus Group have recently played their own Top Trumps Tournament - winner announced!
The focus group students have been studying the Geography of China and looking at learning skills linked to researching, key words, numeracy and peer to peer learning. The group had to create their own Top Trump cards linked to the different jobs in countries around the world. They have then used these in a hotly contested tournament of four rounds ending in a gripping play off between Ashley & Charlie - with Charlie winning the final round with a clean sweep! Well done.
Miss Moran