Callington Community College achieves prestigious "Music Mark" status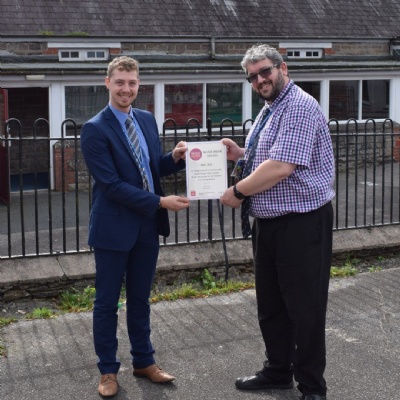 We are delighted to have been awarded the "Music Mark" at Callington Community College.
This means that the value the College place on music, the hard work of staff to ensure that students at Callington are able to access and engage with a high-quality music education, and the dedication to offering and delivering a broad and balanced curriculum has been welcomed and celebrated by Music Mark and by Cornwall Music Education Hub who nominated us.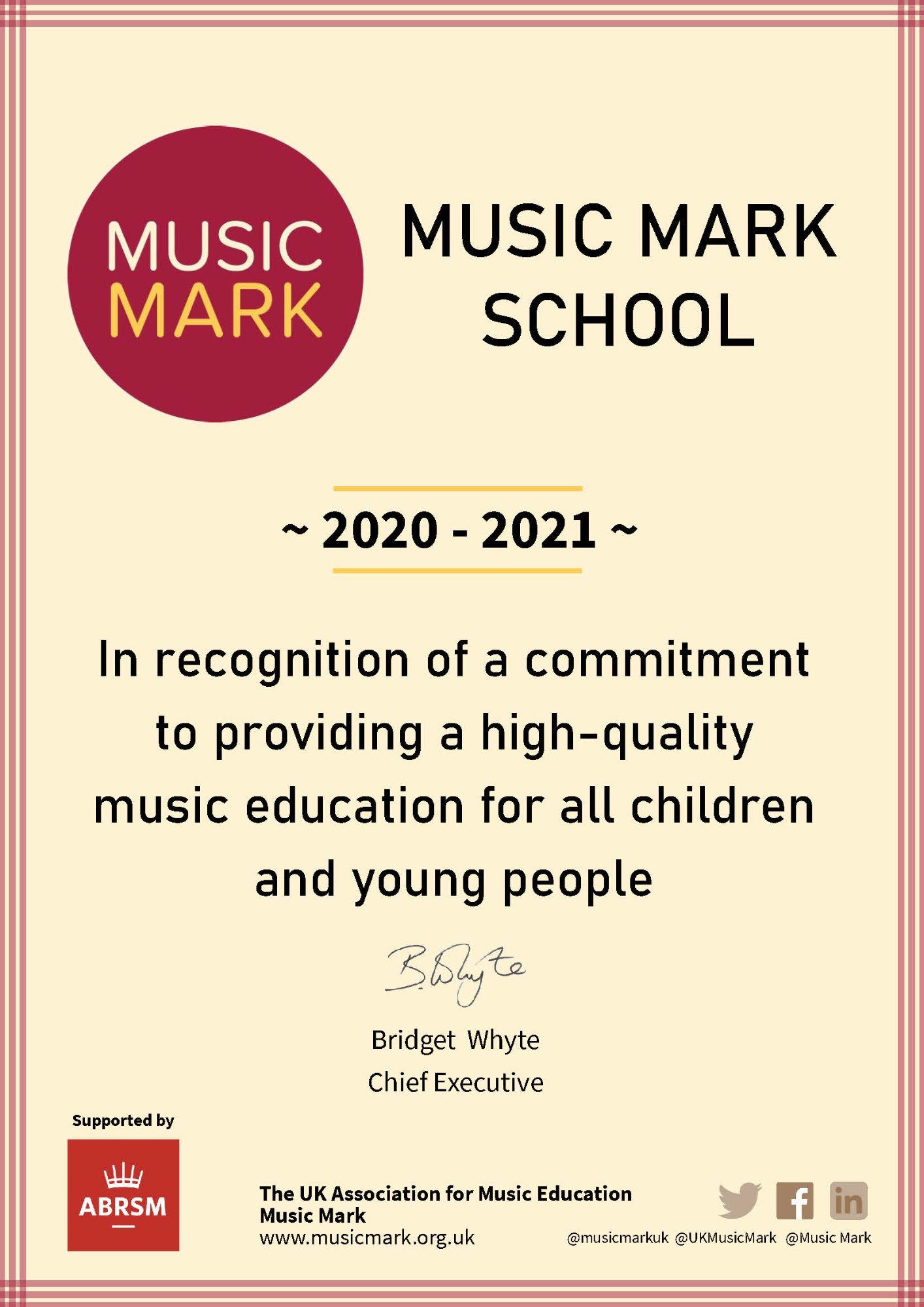 This is a fantastic accolade for the College, the Music department, its staff, and its students to receive, and is one which should open doors to many other future opportunities. The Music department at Callington Community College has always been blessed with dedicated and enthusiastic, talented students who offer many public performances each academic year, under normal circumstances. These include Honey Fair, Community Christmas Carol Service at St Mary's, Summer Concert and The Big Gig to name a few. Even during the school closure period, we were delighted that our wonderful students were still playing their instruments, as evidenced by the two "Virtual Soul Band" videos available to view on the College's Facebook page here and here.