Christmas Carol Shows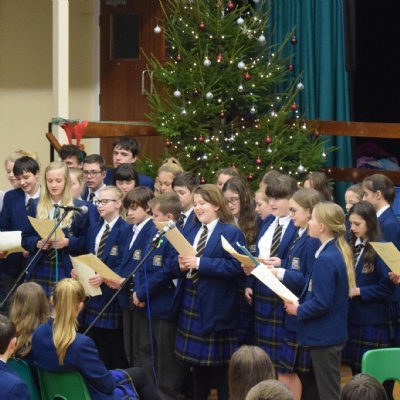 On Tuesday 18 December, Callington Community College had its annual Year 7 and Community Carol shows. The Year 7 show took place in the morning in the College main hall and was a fantastic event!
Each tutor group had researched into the Christmas traditions of a different country and presented to the rest of the year.
Some of the traditions are fantastically obscure, such as Japan's love of KFC at Christmas. Did you know that sometimes people in Japan take off the deep fried layer to show that they are starting a New Year? Thanks to the efforts of 7IS, Year 7 do!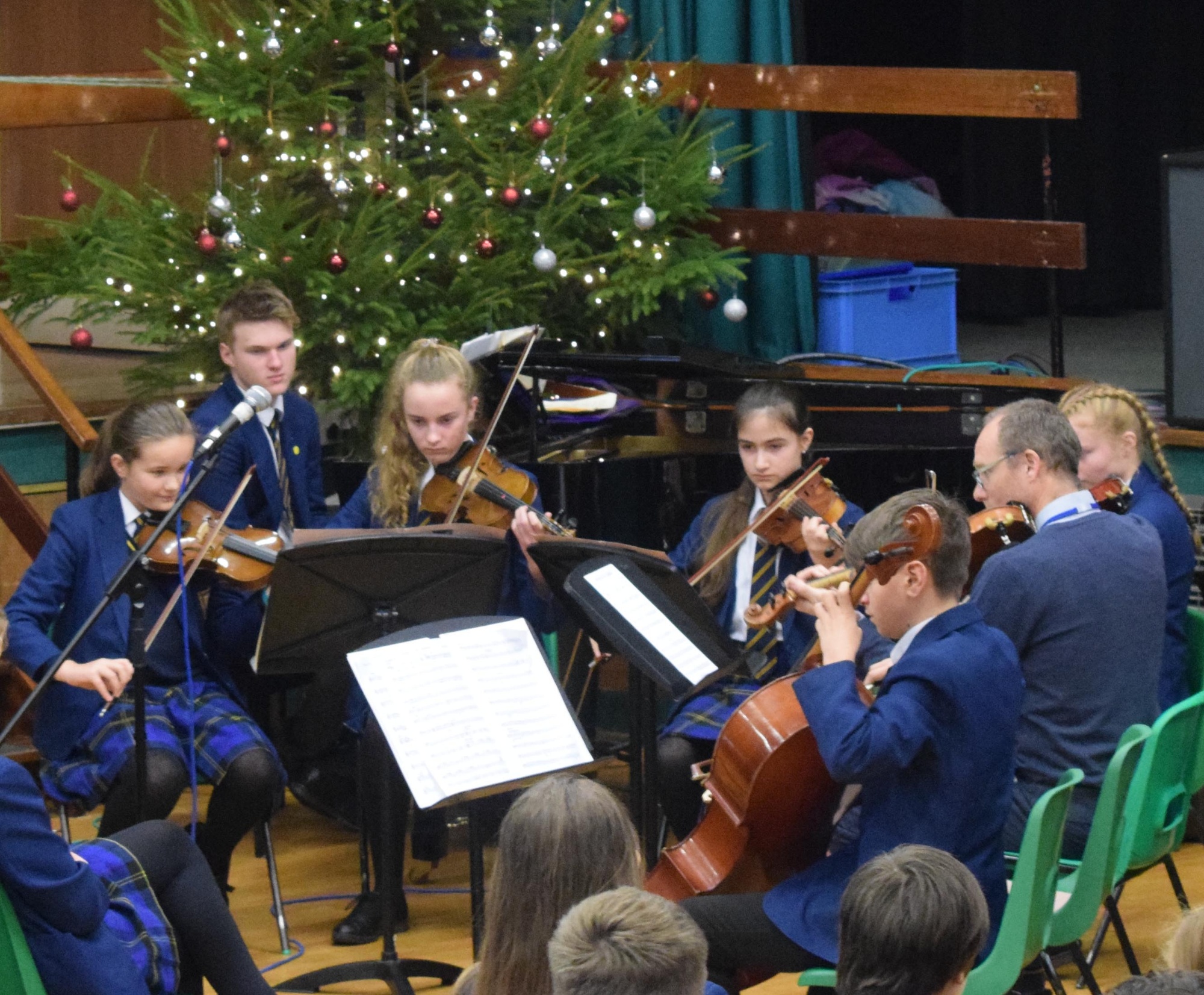 The music for the Year 7's was wide and varied, with Junior Singer's once again being a popular hit, and the Friday Band's cultural performance's of the Russian Christmas piece 'Troika' (Prokofiev) and African Noel to stick with the worldwide theme.
Reverend Tony Stephens from St Mary's Church came to give us all a Christmas Prayer and Blessing and Mr Diment (Acting Principal) read a Christmas reading, one he hadn't read in a lot of years!
Of course, no carol show would be complete without carols. After working on them in music lessons, Year 7 all joined together, accompanied by the Friday Band, to deliver some beautiful renditions of Silent Night, Away in a Manger and Jingle Bells.
On the evening of the same day, the College musicians went to at St Mary's Church to deliver their annual Community Carol Service. There were over 100 people in attendance!
The choir performed Carol of The Bells and Do You Hear What I Hear, and the student-led Junior Singers were once again a hit with the audience. The Orchestra and Friday Band gave the venue a Christmassy feel with hits such as Sleigh Ride (horse noises included!), the traditional Mary's Boy Child and Cowboy Christmas; a fun medley of Christmas carols.
With more carols then we've ever played before, there was plenty of room for the audience to sing, even if a couple of the verses were in the wrong order.
Year 7 students once again joined us in the evening, this time to deliver the Christmas readings. Thank you to those four students for doing so. And to stick with tradition, the first verse of Once In Royal David's City was sang solo by a year 7 student. This year, Matthew Early sang the verse beautifully - a huge well done! Mrs Mathieson's Christmas message delivered the meaning of Christmas, and Reverend Annabel King was there to deliver the Christmas Prayers and Blessing.
It was a really fantastic day and evening and the large attendance, which was standing room only, was fully deserved.
The staff and students would like to thank the people of St Mary's Church for the use of their wonderful building, and all the family, friends and community that supported us through these events.
Merry Christmas!