Inter-Regional Table Tennis Finals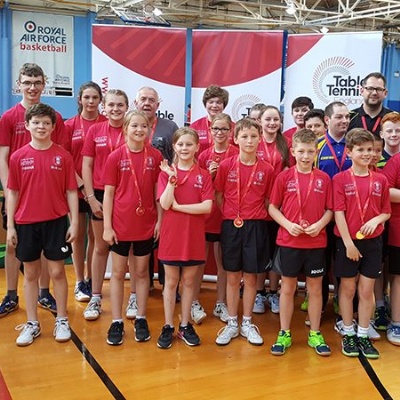 Year 8 student, Angharad Beman, had a great weekend at the Inter-Regional Table Tennis finals on 13 and 14 May.
In the team event she and 2 team mates representing the South West under 15 girls won gold.
In the individuals she lost in semis to her team mate but still gained bronze with South West girls finishing first, second and joint third.
Overall, the South West beat all nine other regions, winning all three girls' competitions as well as the under 11 boys.
In an interview with Table Tennis England, Angharad said: "It's really good for the girls to win all three. We were supporting each other all the time and it's always nice to have that support."
Well done Angharad and the rest of the South West teams! More details from the competition can be found on the Table Tennis England website.