Callington Mayfest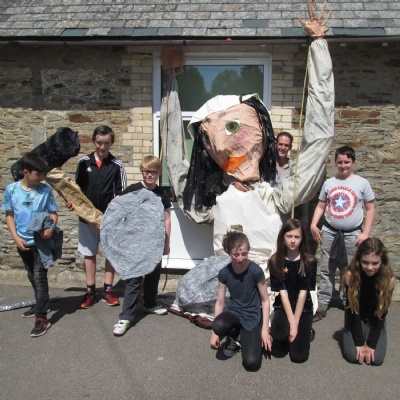 The weather was perfect on Saturday for the Callington Mayfest celebrations!
A big thank you to the Year 7 volunteers (and kind parent inside the giant!) that came and helped to parade the Bal Maiden through the streets of Callington. She looked fantastic!
The students were keen to go with a local theme of mining and to have a female giant. We have spent the last few weeks building the giant with an initial day with willow artist Sue Fields. Many hours have been spent constructing, sewing and painting.
The students (and parent inside the giant) were fantastic on the day and really enjoyed parading her through the procession with the other giants.

This was our first year with Mayfest but we are looking forward to next year already.