Success for Rachael at The Big Bang Fair!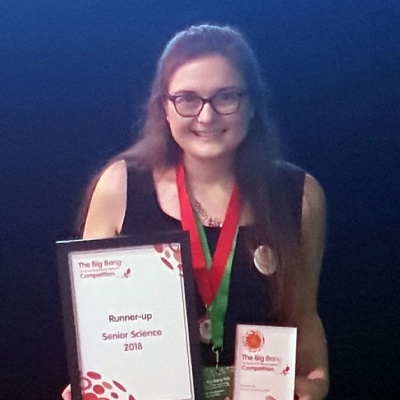 Year 13 student, Rachael Gump, was entered into the National Big Bang Science Competition last week, held at the The Big Bang Fair at the NEC in Birmingham.
Rachael presented her work from her Nuffield Project she completed over Summer 2017.
After progressing through the regional events, she eventually placed runner up in the Senior Scientist Category and second place over all!
An amazing experience for one of our amazing students. Well done Rachael!